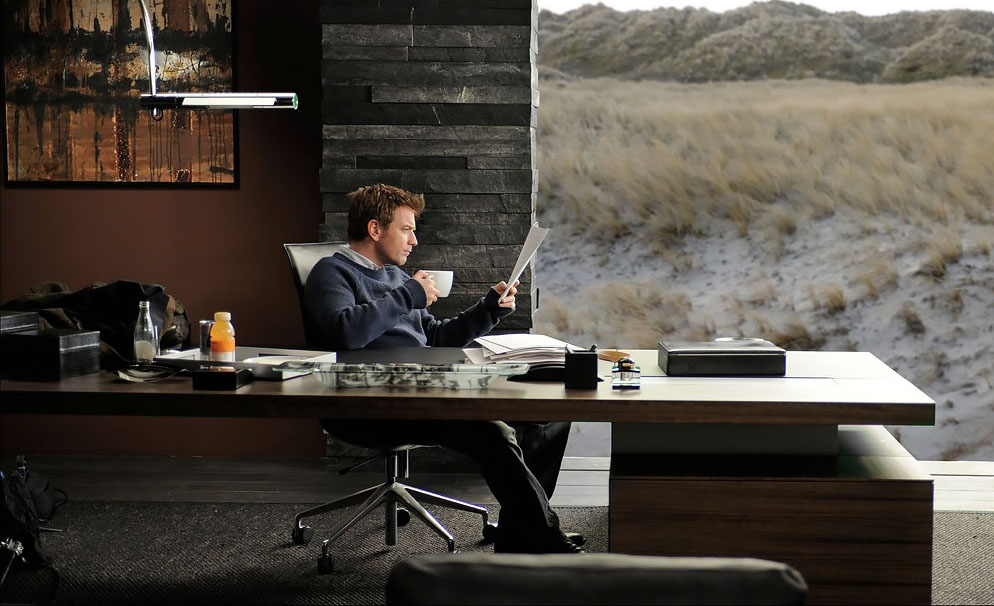 In the Polanski movie The Ghostwriter the writer finds himself in big trouble caused by his commisioner and one may wonder if the movie actually has something to do with the coming biography by Tony Blair. In September 2010  Blair's book will be on the shelves.
Inside Movies:
"'The Ghost Writer' is based on the best-selling novel, 'The Ghost,' by Robert Harris, about a retired prime minister's memoirs writer whose predecessor died under mysterious circumstances. What the no-name "ghost" (Ewan McGregor) discovers is a far-reaching conspiracy involving Lang and American political forces, which would explain why he sanctioned what's now being regarded as a war crime: The kidnapping and waterboard interrogation of British citizens."
Anyway thrill seeking or not let's not jump into conclusions.
The Guardian: In a statement issued by the publisher, Blair said he had "really enjoyed" writing the book.
"I have tried to write a book which describes the human as much as the political dimensions of life as prime minister," he said. "Though necessarily retrospective, it is an attempt to inform and shape current and future thinking as much as an historical account of the past. Most of all I want readers to have as much pleasure reading it as I had writing it."
The Guardian:
"The autobiography, to be called Tony Blair: The Journey, will be published by Random House Group imprint Hutchinson, priced at £25, with an audiobook read by Blair himself, and an ebook edition, out at the same time, along with American and Canadian editions from Knopf and Knopf Canada."
Read the article,  "Polanski's 'Ghost Writer' Targets Tony Blair" /Inside Movies
Read the article, "Tony Blair's memoirs to be published in September" /The Guardian
The Ghostwriter, home page