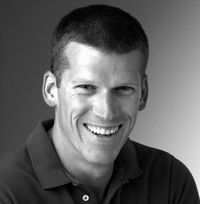 If scientists discovered something that worked better than vaccines at preventing influenza, you'd think they would jump all over it, right? After all, isn't the point to protect children and adults from influenza?
A clinical trial led by Mitsuyoshi Urashima and conducted by the Division of Molecular Epidemiology in the the Department of Pediatrics at the Jikei University School of Medicine Minato-ku in Tokyo found that vitamin D was extremely effective at halting influenza infections in children. The trial appears in the March, 2010 issue of the American Journal of Clinical Nutrition (Am J Clin Nutr (March 10, 2010). doi:10.3945/ajcn.2009.29094)
The results are from a randomized, double-blind, placebo-controlled study involving 334 children, half of which were given 1200 IUs per day of vitamin D3. In other words, this was a "rigorous" scientific study meeting the gold standard of scientific evidence.
In the study, while 31 of 167 children in the placebo group contracted influenza over the four month duration of the study, only 18 of 168 children in the vitamin D group did.
This means vitamin D was responsible for an absolute reduction of nearly 8 percent.
Flu vaccines, according to the latest scientific evidence, achieve a 1 percent reduction in influenza symptoms.
Read complete article by Mike Adams

I remember the H1N1 "swine flu" season of 2009 very well. People were rushing out to get vaccinated, scared half to death by the mainstream media which was pushing false reports that the swine flu would kill tens of millions of people and that only a vaccine could save you. The CDC and health authorities were pushing a double-barreled vaccine strategy that demanded people get both a seasonal flu shot as well as an H1N1 pandemic flu shot.
Those who questioned the sensibility of vaccines for fighting the flu were attacked as "baby killers" for not kow-towing to the vaccine mythology that drives Big Pharma's profits to record profits nearly every flu season.
I specifically remember writing an article here on NaturalNews, warning people that taking a seasonal flu shot actually weakened your immune system and made you more susceptible to H1N1 swine flu. This suggestion earned me a highly accusatory email from a CDC employee who suggested that warning people to avoid the swine flu vaccine shot was equivalent to "an act of terrorism" and that all those who questioned vaccines should be arrested and stopped from writing anything on the internet ever again.
Fast forward – and now we have a new scientific paper published in one of the few remaining honest, independent medical journals out there: BLoS Medicine. The title of this study?
Does Seasonal Influenza Vaccination Increase the Risk of Illness with the 2009 A/H1N1 Pandemic Virus?
(Viboud C, Simonsen L (2010) Does Seasonal Influenza Vaccination Increase the Risk of Illness with the 2009 A/H1N1 Pandemic Virus? PLoS Med 7(4): e1000259. doi:10.1371/journal.pmed.1000259)
In short, it found that people who received the seasonal flu vaccine shot in 2008 were up to 274% more likely to be infected by H1N1 swine flu than those who skipped the season flu shots.
Read complete article by Mike Adams
Also read: